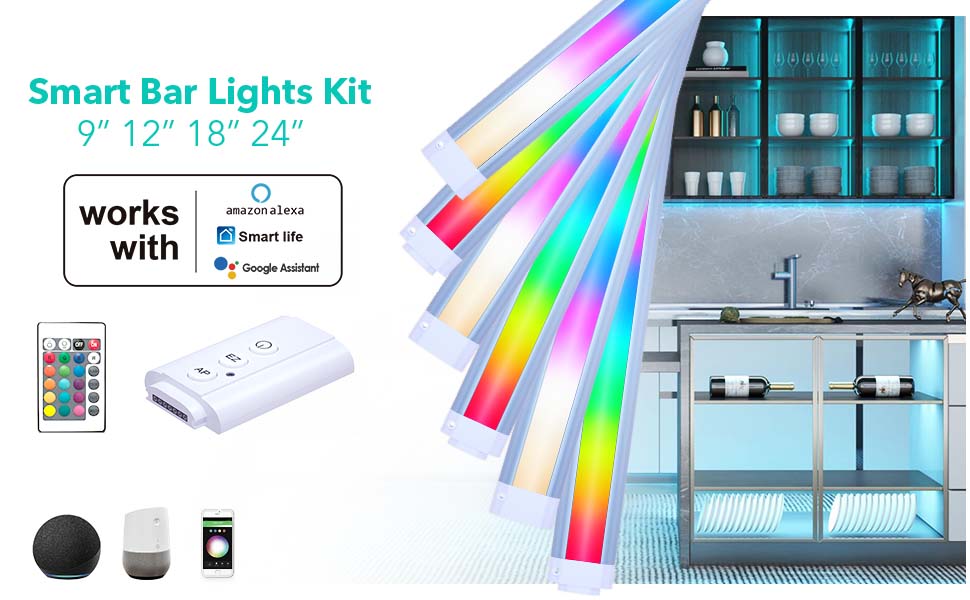 1 Bar 24" BarSmart Light Kit
What's included:
24 Inch Lights RGBCW BarSmart Lights Bar 1X
120VAC input 12VDC 1000mA output Transformer 1X
BarSmart RGBCW Control Box
Remote Control
Installation Kit
Extension Cord is not included. If you need extra extension cord please purchase it from our online store.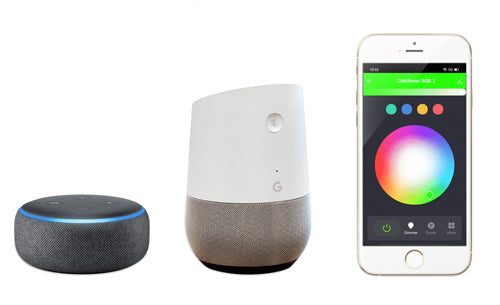 Talk to BarSmart
Link BarSmart RGBCW to your smart devices and control the lights by Amazon Alexa, Echo, Echo dot , Google assistant . Talk to your lights like this
Alexa, Turn on the kitchen lights
Alexa, Set the bedroom lights to warm white
Alexa, Set the Kicthen lights to 50%
Link CabiSmart RGBCW to your Smart phone App. Discover the best lights scene to match the mood.Manager your home lighting sysytem any time , anywhere even you are abroad.
Play with BarSmart
BarSmart RGBCW is not only a lights for lighting or decoration but also a light for party . Take out your smart phone and run the lights under music mode.Play music or sing a song, the lights will synch with the sound.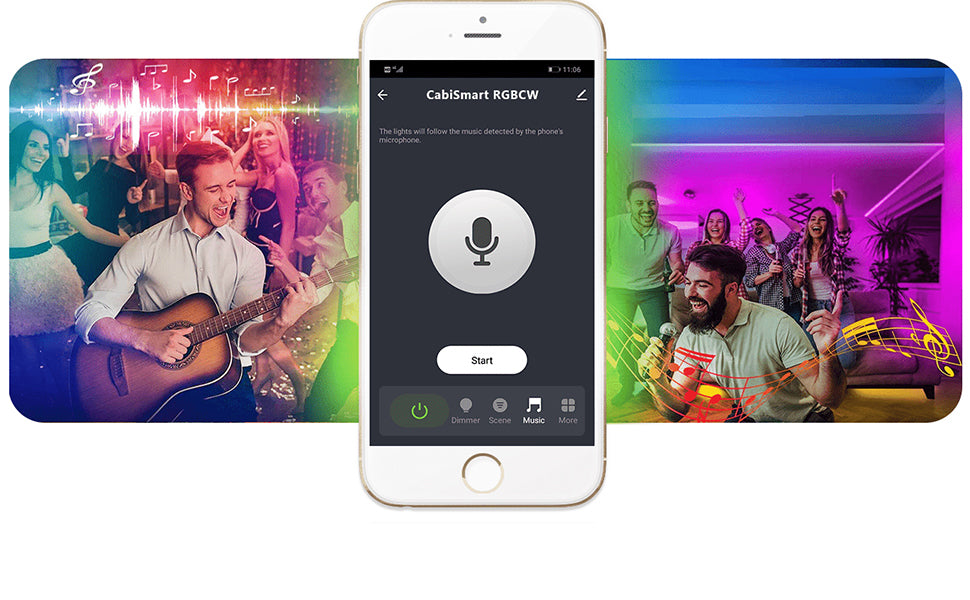 Step 1. Down load Smart Life App
Download the App by search" Smart Life" in your mobile App store or scan the QR code below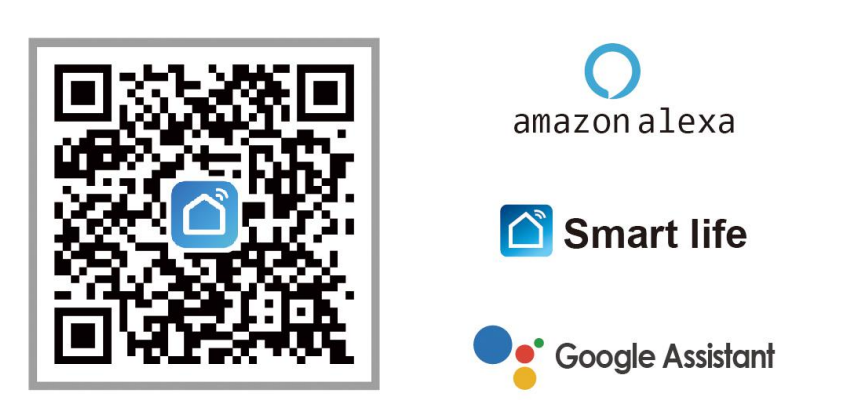 (Fig. 1)
Step 2 . Register/ Log in/ Forgot Password
If you do not have an App account you may choose to register or login by text message authentication. The register process is described on this page and the next.
1. Click "Create account" to go to the Smart Living privacy policy page. Click Agree to proceed to the mobile phone number registration page.
2 The system will identify automatically the country/region you are in, or you may choose to select manually a country /region. Enter your mobile phone number or email and click"Next" as show in the Fig.2.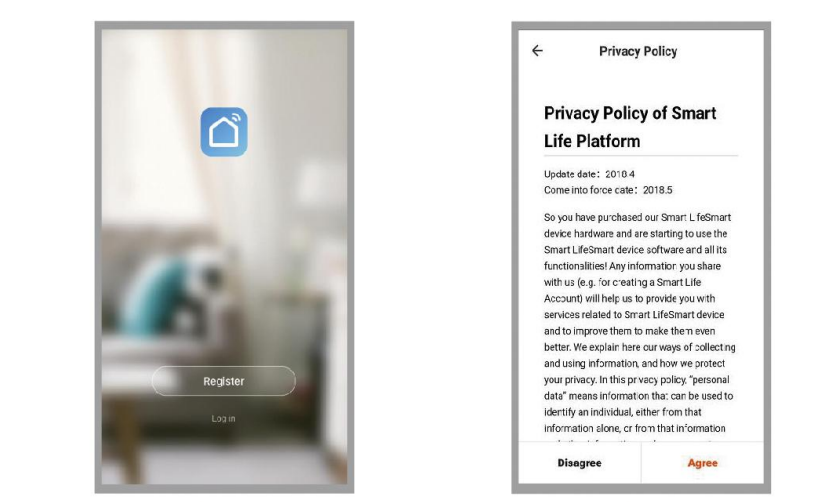 Fig 2
3. Enter the authentication code you received. Then enter the password and click "OK' to complete registration. (Fig 3)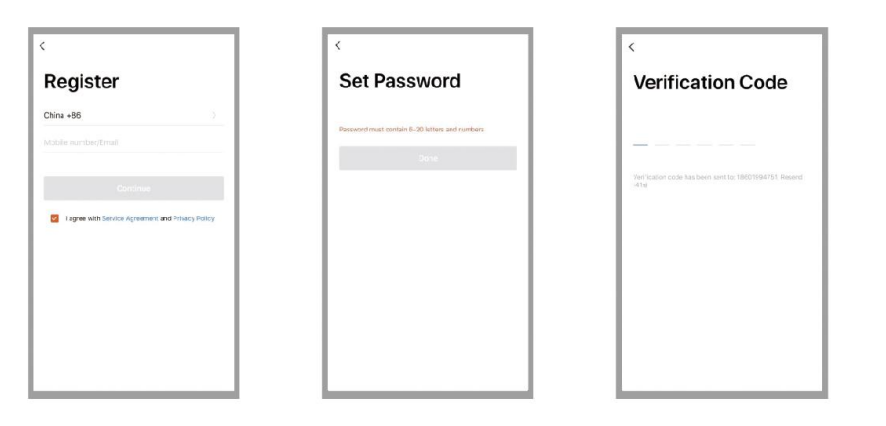 Connection 1. Direct Link
Connection 2. Link by Jumper Cord