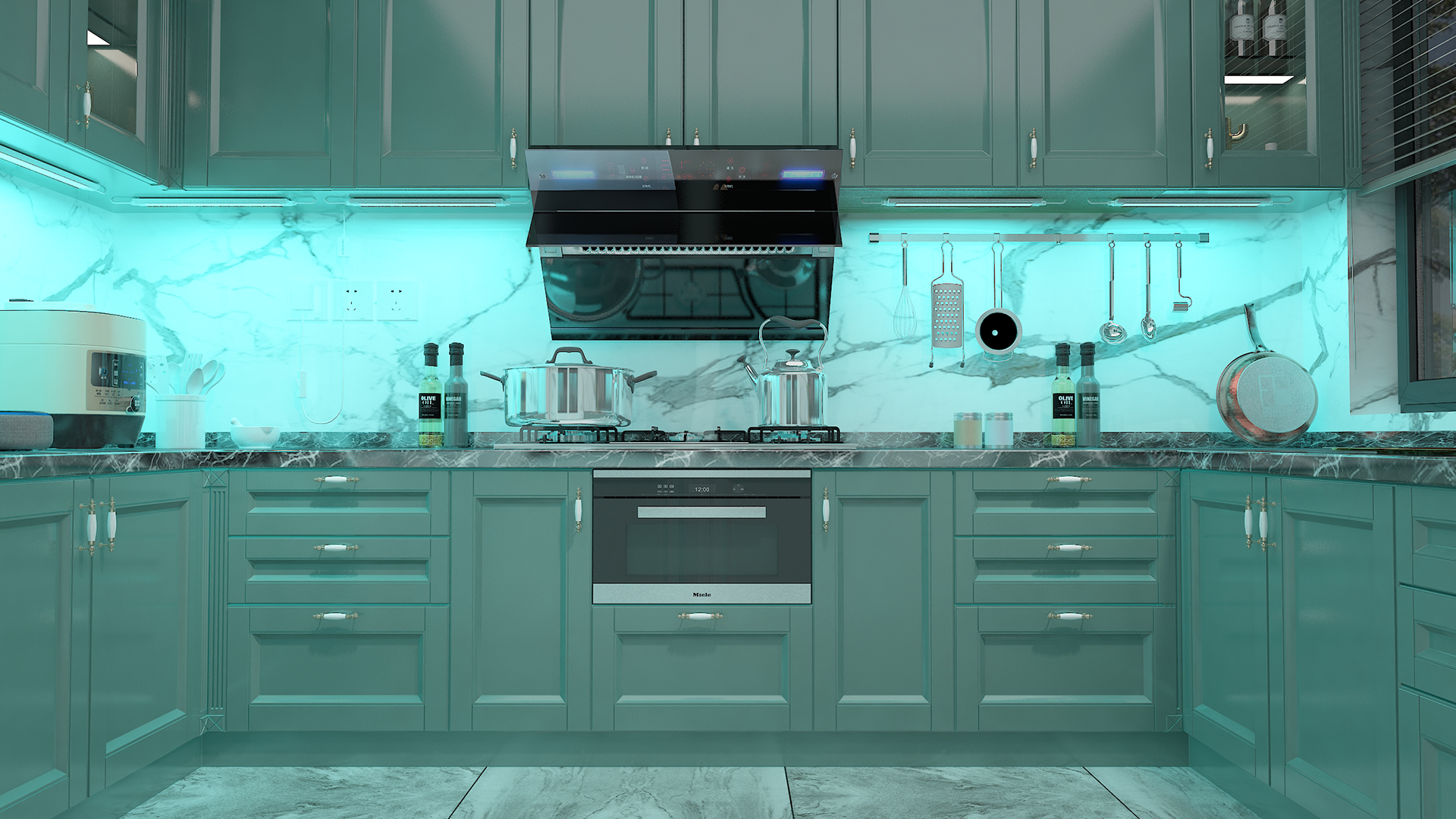 Feature
Item Name: White & Colored Smart Cabinet Lights
Mode No: CabiSmart RGBCW 6000
Voltage: 120Volt for transformer, 12Volt DC for Control Box and Light Strips
Color: White & Colored over 16 millon colors
Wattage: 24 Watt
Luminous Flux : 2000 lumens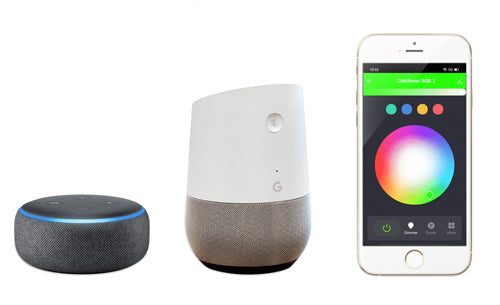 Talk to CabiSmart RGBCW
Link CabiSmart RGBCW to your smart devices and control the lights by Amazon Alexa, Echo, Echo dot , Google assistant . Talk to your lights like this
Alexa, Turn on the kitchen lights
Alexa, Set the bedroom lights to warm white
Alexa, Set the Kicthen lights to 50%
Link CabiSmart RGBCW to your Smart phone App. Discover the best lights scene to match the mood.Manager your home lighting sysytem any time , anywhere even you are abroad.
Play with CabiSmart RGBCW
CabiSmart RGBCW is not only a lights for lighting or decoration but also a light for party . Take out your smart phone and run the lights under music mode.Play music or sing a song, the lights will synch with the sound.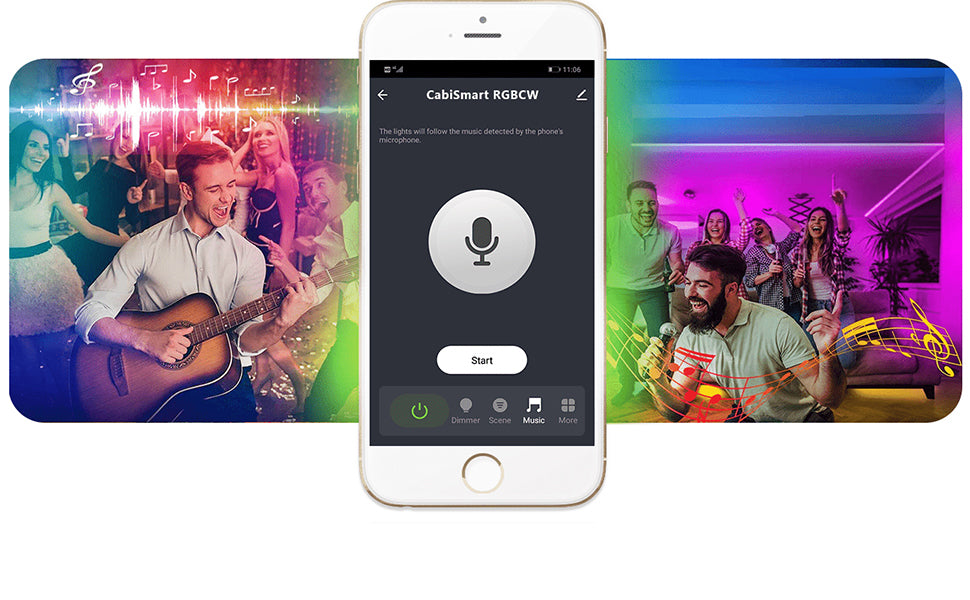 My lights color is not macthing the App, some color is wrong.
Please plug the lights to the control box directly, if the problem still happens, the lights bar is defective. If not the problem may caused by the extension cord. please contact the LAMPAOUS or the seller for replacement.
I can't connect the lights to the App
Please try to put the control box, smart phone and router closer. Turn Off-On-Off-On-Off-On the lights under rapid blinker and connect the lighst with App by EZ mode.